Within 5 minutes you can set up the automated messaging facility within your Taxi Hub.
Messaging your customers with details such as booking confirmations, dispatch and driver name, reminders of quotes and advance bookings has been proven to dramatically:
Increase customer loyalty
Increase Customer satisfaction
Reduce "no shows"
Increase business
The cost is 6p per text, but the effects above will off-set this small cost ten times over. We suggest you trial it for 3 months and a bit like the first time you buy a dishwasher, you will never go back.
Here's how to text message your customers in 5 short minutes:
1- Click on the settings areas of Taxi Hub, found on the tool bar, just click on the icon and you will be taken to the settings screen.



2- In the left of the screen, you will find a tab named "sms settings", click on this and the sms settings are will populate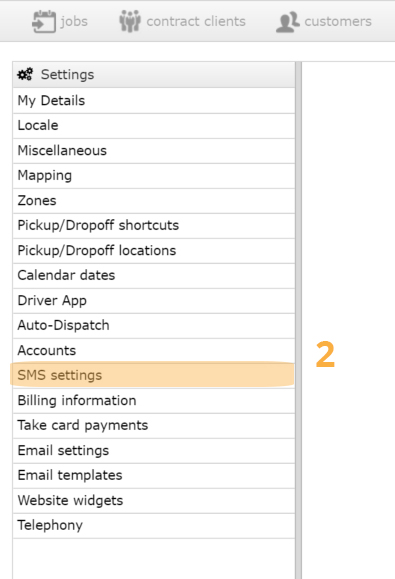 3- Read the 4 available texts which you can instruct Taxi Hub to send automatically to your customers. Tick the ones you want to send, you can send 1 or all 4, however the 4th text is sent manually by drivers using their driver app to tell customers (inside a pub for example) that they are waiting outside. So the first 3 texts are all sent automatically according to the specifications outlined above each text, and the details of each individual job are imported into the area you can see in brackets within each text.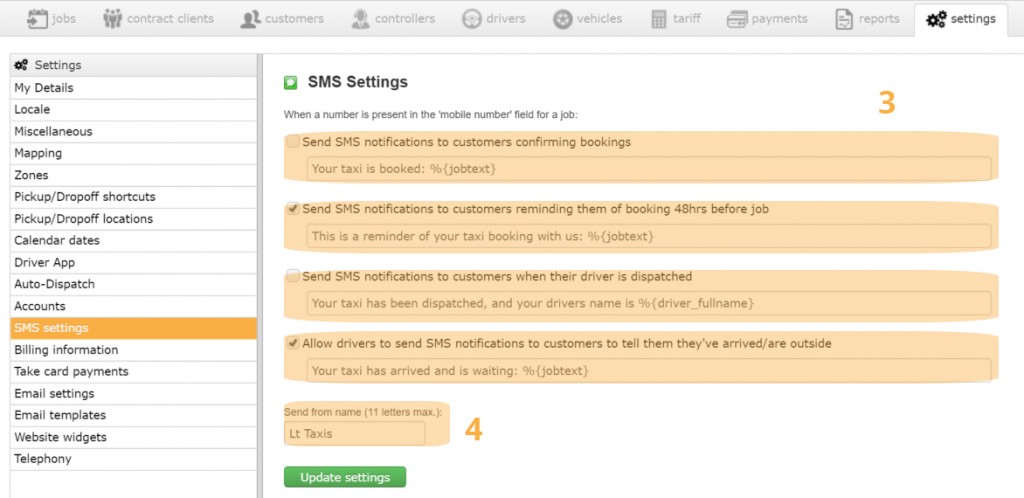 4- Complete the box at the bottom with your company name, or the name which will be the signature on each text.
5- You now need to buy text credits by clicking on the "Buy credits" tab in the top right of the screen, simply complete your card details in the pop up areas as instructed after clicking "Buy credits" You could start with maybe £10 of credit, but we strongly suggest you tick the "auto top up" facility so that you don't have to keep manually adding credit.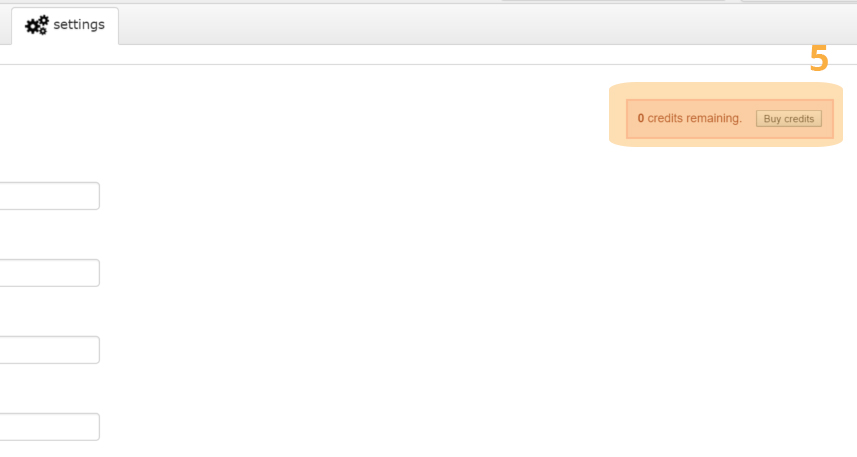 6- You can now send yourself a text message using the test message facility at the bottom of the screen.
That's it, from now on, all customers that have a mobile number entered into the system will be sent the text messages you have ticked to go out at the intervals shown. You can change which messages you send at any time, and if you don't want to send some customers texts, then in the job entry screen you can simply untick the tick box next to the mobile number entry area and then no texts will be sent to that customer.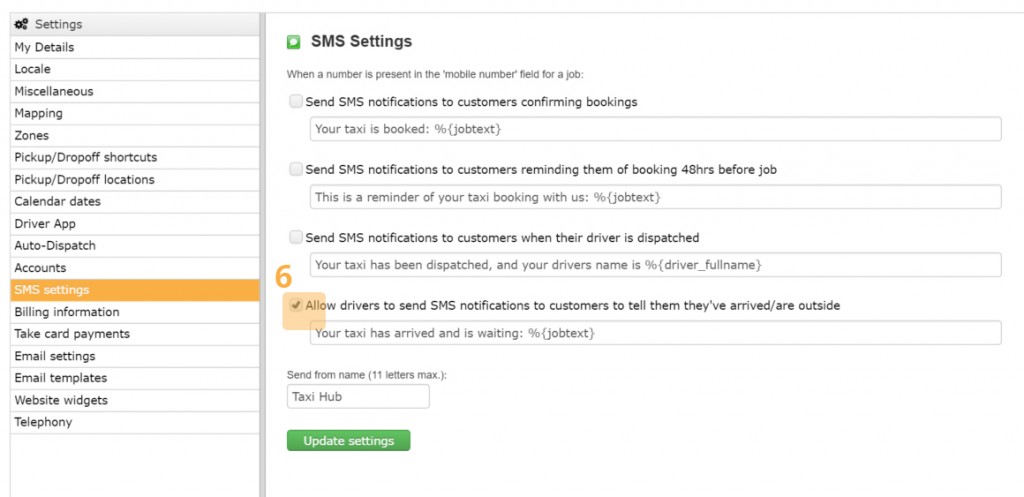 Congratulations, your customer service has just dramatically improved and you've spent just 5 minutes and probably 12 pence per customer (or your currency equivalent) which is the average company spend on texts.
Next week we will send you the next tutorial.
We do hope you are loving Taxi Hub, if not, or if you need some further guidance, please note the instant chat function within your Taxi Hub, or from our website, or go to the support area where we have FAQ's, support videos and more.